[ad_1]
Following on from yesterday stronger-than-expected wage growthThe Australian Bureau of Statistics (ABS) has released its Labor Market Survey for October, which drops the country's unemployment rate to its lowest level since 1974:
The underemployment rate also fell by 0.1%: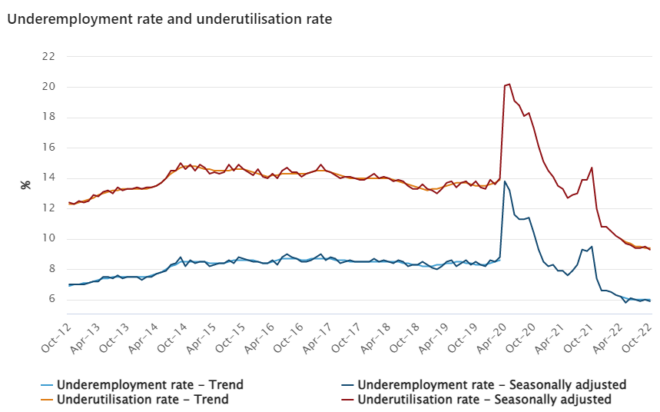 The result was an increase of 32,200 jobs during the month, with the participation rate remaining stable at 66.5%: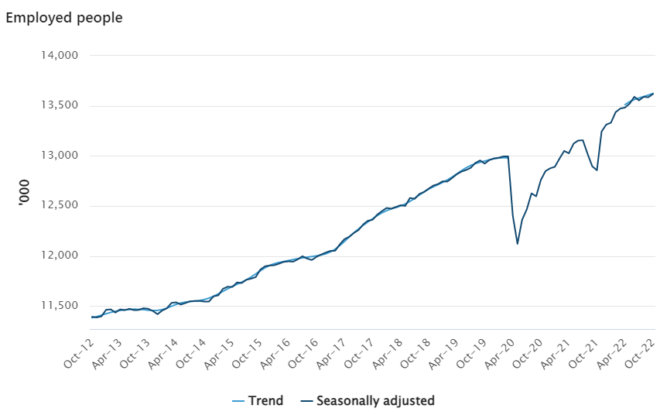 Another sign of strength, hours worked jumped 2.3% in October to 9.7% year-on-year: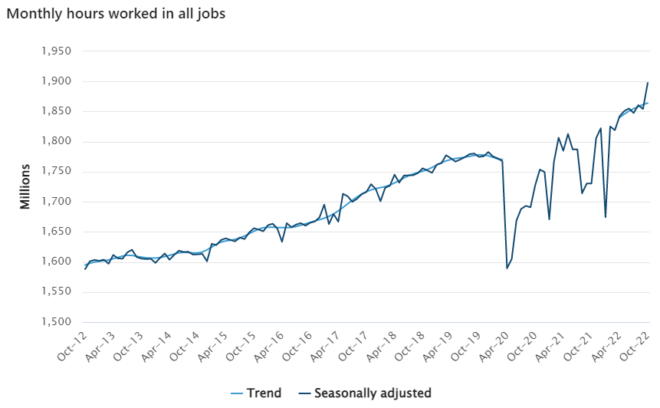 Finally, the employment-to-population ratio, which measures employment relative to the size of the population, reached an all-time high in terms of trend: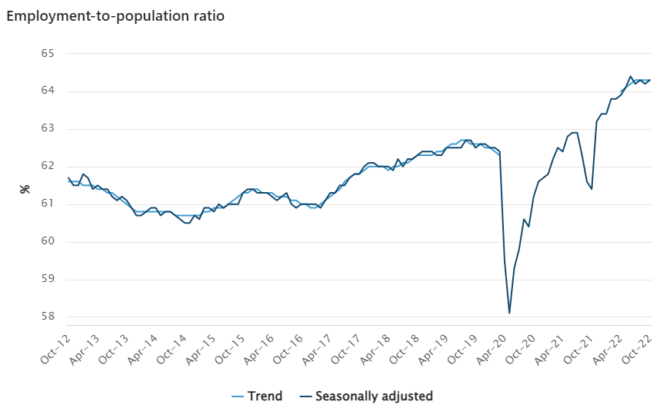 This labor market data is unambiguously strong and strengthens the case for the Reserve Bank of Australia (RBA) to raise the key spot rate in September.
However, it is important to note that the labor market survey is retrospective, and I expect the economy to slow sharply early next year as the cumulative impact of aggressive monetary tightening from the RBA takes effect and thousands of cheap fixed rate mortgages expire and reset to double or triple their current levels.
In addition, the influx of immigrants from the Albanian government will massively increase labor supply, which will drive up unemployment and suppress wage growth.
leave a reply
You must be logged in to post a comment. Log in now
[ad_2]
Source link